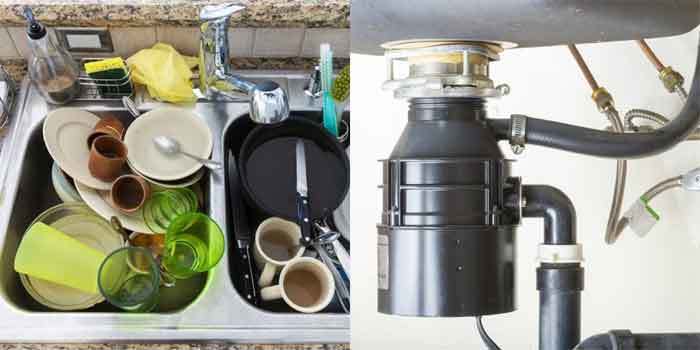 Imagine that you've just had an enjoyable dinner with your friends at your place.
And now you probably have a host of dirty tableware that you are looking at with half-closed eyes, weary of preparing the meal as well as long social interaction. So while the table is slowly starting to look like a bed in your exhausted mind, you lean over the kitchen sink and begin rinsing the dishes covered with leftovers.
Then, suddenly, a repugnant smell awakens you on time for you to realize that turbid water is about to overflow the sink's brim! "What a disaster has come my way!" – you might think!
But stop flipping out! And don't reach out to any chemicals or the phone to call a rescuer, unless it is someone whose help will be free of charge!
You are not even aware of the plentiful solutions to this problem you have at your disposal! Transfer the smelly water with a pitcher to a bucket and then take a look at these options!